We're in This Together
As we get through this pandemic together, the health and safety of our members and employees continues to remain our greatest priority. Since the start of the pandemic, we have closely followed the guidance from the CDC and state health authorities in order to provide you with a safe banking environment. We also care about the financial health and well-being of our members and have provided special Member Relief Measures to assist those facing challenges during this time.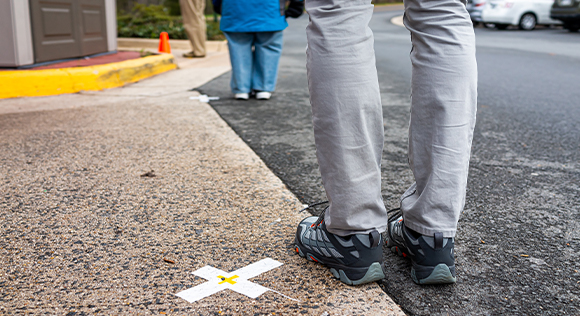 Branch Lobby Safety Protocols
To continue to provide you with service, our branch lobbies reopened in June with the following safety protocols in place at each of our offices:
All members (including children ages 2 and up), guests and vendors must wear a face covering at all times while in the building.
Members may be asked to briefly lower their face covering for identification purposes.
A limited number of members will be allowed in the lobby at a time. Additional members will be asked to wait in designated areas outside or be encouraged to use the drive-up.
Members will be limited to no more than 2 people in the MSR booths at a time.
Any children accompanying a member must remain with that member during their visit.
At-risk or elderly members can make an appointment to visit the branch at an appropriate time to minimize exposure to others.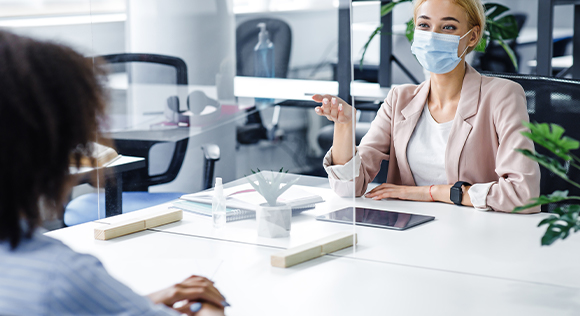 Additional Safety Measures
To protect those who enter and work at our branches, we also have the following safety measures in place at both of our offices:
Guided entry and exit paths
Health and safety signs posted in the entryways and throughout the lobbies
Sneeze guards at the teller line and Member Services Representatives' desks
Hand sanitizer stations throughout the lobbies
Social distancing floor guides at the entryways and throughout the lobby
Additional sanitizing and cleaning of branch surfaces and high touch areas throughout the day
Face coverings requirement for all employees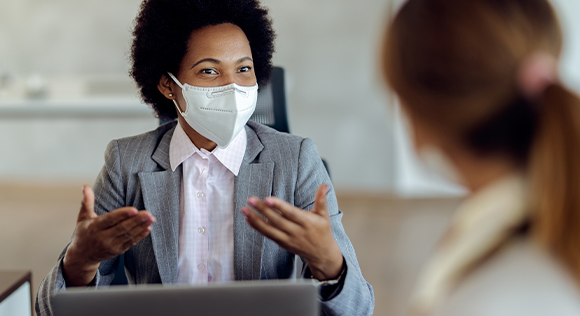 Member Relief Measures
At Advance Financial, we care about the financial health and well-being of our members, especially during uncertain times like these. To help our members financially impacted by COVID-19, we have implemented the following relief measures. These resources are available to support your financial wellness during these challenging times. If you are in need of additional assistance, please contact us at 219-392-3900.
Member Relief Skip-a-Pay (Skip up to 2 loan payments free of charge)1
Extending loan payment grace period to 15 days
Waiver of Late Payment fee for loan payments up to 15 days late2
Waiver of Check By Phone fee for Loan Payments2
Waiver of Early Withdrawal fee for Holiday and Back-to-School Clubs
Waiver of penalties for Share and IRA Share Certificates transactions that take place past the grace period
Skip-a-Pay for AFFCU VISA Credit Cards3
First Mortgage Payment Assistance1
Disclosures
1- Some limitations may apply. Please contact us at 219.392.3900, option 2 for full program details. For First Mortgage Assistance please contact Lake Mortgage at 219.769.5941.
2- Excludes mortgage payments, HELOCs and VISA credit cards
3- Offer is made by TCM Bank, N.A. and is for cardholder's April payment. For full details or additional assistance, please contact TCM Bank at 1.800.883.0131.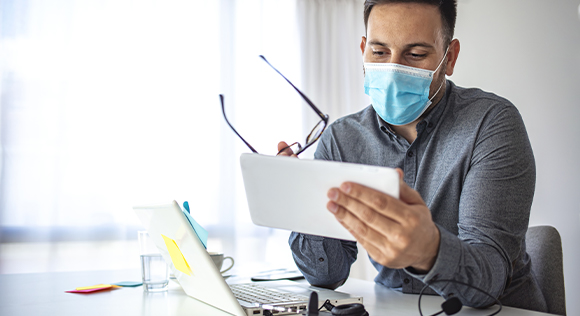 Additional Resources
While most of us are working together during this sensitive time, sadly some individuals are using people's fears and anxieties over COVID-19 as an opportunity to commit fraud, scams and identity theft.

Here at Advance Financial, we want you to stay healthy, not only physically but financially too. Please take caution and follow the tips below to protect yourselves and your accounts.
Hang up on robocalls. Don't press any numbers.
Ignore online offers for vaccinations and home test kits.
Fact-check information. Sometimes people share information that hasn't been verified.
Know who you're buying from.
Don't respond to texts and emails about checks from the government. Just delete them.
Don't click on links from sources you don't know.
Watch for emails claiming to be from the Centers for Disease Control and Prevention (CDC) or experts saying they have information about the virus.
For the most up-to-date information about the Coronavirus, visit the Centers for Disease Control and Prevention (CDC) and the World Health Organization (WHO). For resources about coronavirus-related scams and frauds, visit the The Federal Trade Commission.