We're in This Together
As we continue to get through this pandemic together, the health and safety of our members and employees remains our greatest priority. Since the start of the pandemic, we have closely followed the guidance from the CDC and state health authorities in order to provide you with a safe banking environment and have made changes to our guidelines as needed.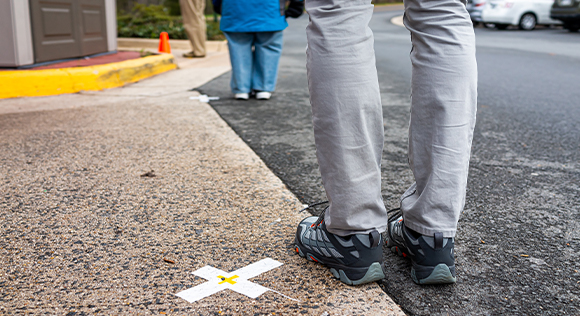 Branch Lobbies Reopening- Februray 16, 2022
Advance Financial's branch lobbies will reopen on Wednesday, February 16, 2022 with normal business hours and the safety protocols below. We thank you for your patience during the temporary closure and ask all of our members to please be kind to our frontline staff when we reopen. Many businesses, including ours, are working with limited staff and changing operating guidelines. We value each of our members and will work to provide you with the best member service experience we can. We thank you in advance for your patience and understanding. We are the best credit union in the region because of awesome members like you!
Branch Lobby Safety Protocols
To continue to provide you with service, our branch lobbies are open with the following safety protocols in place at each of our offices:
Face coverings are optional.
A limited number of members will be allowed in the lobby at a time. Additional members will be asked to wait in designated areas outside or be encouraged to use the drive-up.
Members will be limited to no more than 2 people in the MSR booths at a time.
Any children accompanying a member must remain with that member during their visit.
At-risk or elderly members can make an appointment to visit the branch at an appropriate time to minimize exposure to others.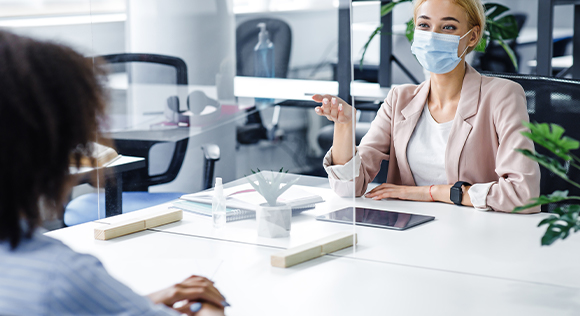 Additional Safety Measures
To protect those who enter and work at our branches, we also have the following safety measures in place at both of our offices:
Guided entry and exit paths
Health and safety signs posted in the entryways and throughout the lobbies
Sneeze guards at the teller line and Member Services Representatives' desks
Hand sanitizer stations throughout the lobbies
Social distancing floor guides at the entryways and throughout the lobby
Additional sanitizing and cleaning of branch surfaces and high touch areas throughout the day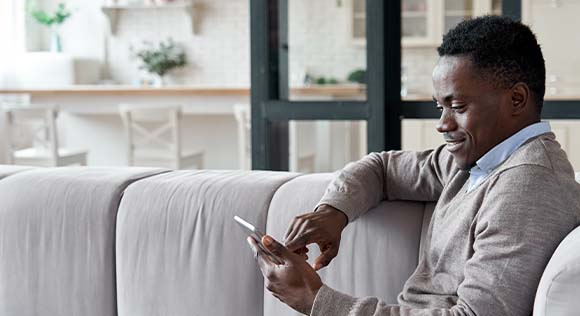 Additional Resources
While most of us are working together during this sensitive time, sadly some individuals are using people's fears and anxieties over COVID-19 as an opportunity to commit fraud, scams and identity theft.

Here at Advance Financial, we want you to stay healthy, not only physically but financially too. Please take caution and follow the tips below to protect yourselves and your accounts.
Hang up on robocalls. Don't press any numbers.
Ignore online offers for vaccinations and home test kits.
Fact-check information. Sometimes people share information that hasn't been verified.
Know who you're buying from.
Don't respond to texts and emails about checks from the government. Just delete them.
Don't click on links from sources you don't know.
Watch for emails claiming to be from the Centers for Disease Control and Prevention (CDC) or experts saying they have information about the virus.
For the most up-to-date information about the Coronavirus, visit the Centers for Disease Control and Prevention (CDC) and the World Health Organization (WHO). For resources about coronavirus-related scams and frauds, visit the The Federal Trade Commission.