Make Life Easy with eStatements
Still waiting for your statements to come in the mail each month? Why wait when you can access your statements any time with eStatements. Advance Financial eStatements are easy to use, safer than paper statements and completely free.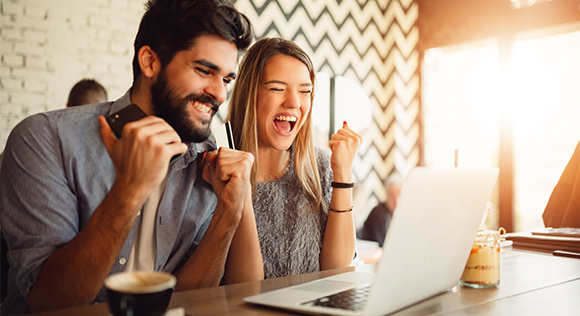 You'll love all the benefits
Accessible- Get quicker access to your statements anytime from a computer, laptop or smartphone.
Convenient- No more waiting for the mail to arrive. Get your statement 3 to 5 days sooner than regular mail
Secure- Reduce your risk of identity theft . Approximately 85% of identity theft is due to mail fraud. By going paperless, you eliminate the paper trail thieves are looking for and keep your account number safe.
Store- Need a copy of an older statement? No problem! You can store prior statements up to 18 months within your account and also download and save a copy to your computer for future reference.
Environmentally-friendly- eStatements are better for the environment by reducing the amount of trees consumed to print paper statements.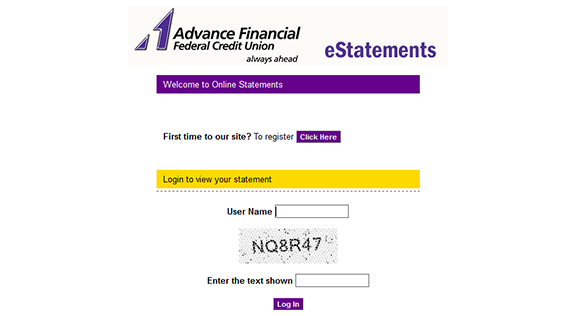 How it Works
Enrolling in eStatements is easy and can be done by clicking the link below or through the Online Banking app. You will need a valid email address and your account number to register.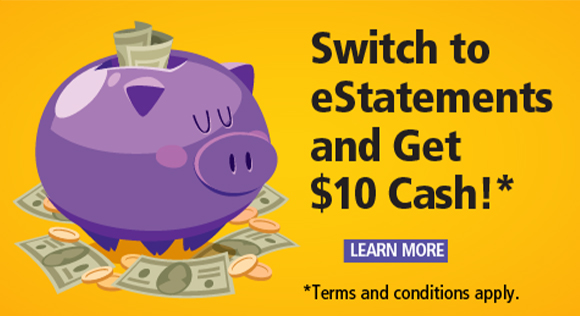 eStatements Promotion
For a limited time only, register for eStatements and receive $10 cash! Terms and conditions apply, click for full details.